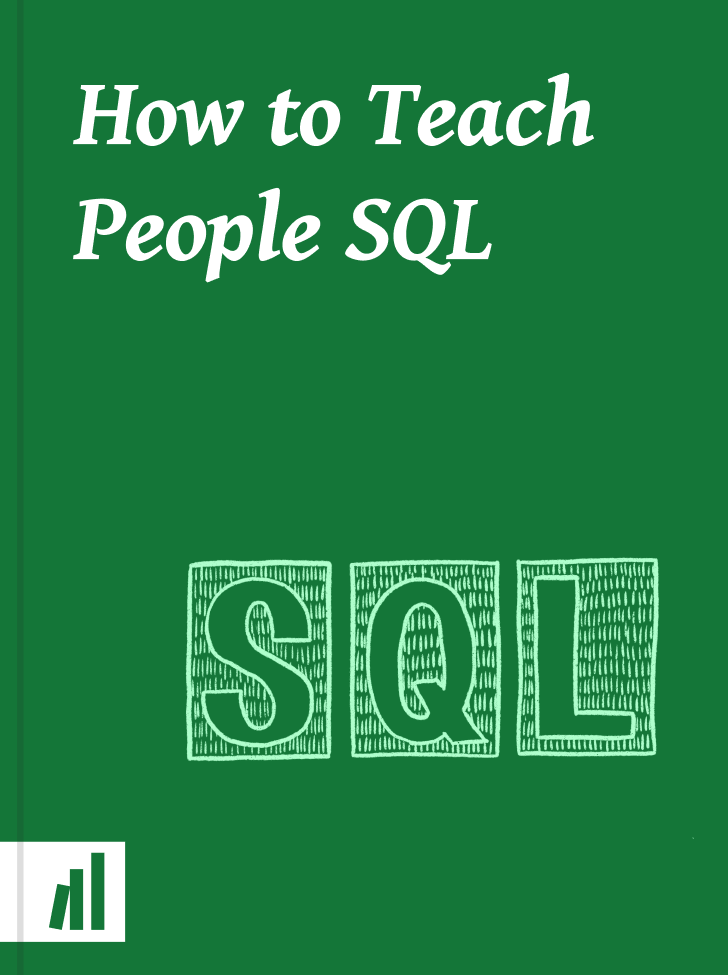 How to Teach People SQL
Written by: Matt David
Reviewed by: Blake Barnhill
So you want your company to learn SQL? This book will help you empathize with people learning SQL for the first time. It focuses on the areas where most people get stuck or give up. The book then gives visuals and animations to help people build mental models of the abstract processes behind SQL queries.
Introduction

Introduction

Introduction about why teaching SQL requires understanding of the audience who is less adept at dealing with abstract ideas

Why Databases?

Databases are better for managing data than spreadsheets when you consider size, accuracy, and security

Accessing Data

Accessing data requires permission to the database, asking questions in SQL, and knowing how to explore a schema.
Debugging

Syntax Errors

Learn the most common reasons for SQL errors due to syntax. Spelling errors, Quotation marks, Capitalization, Data Types, and more.

0 Rows Returned

Learn the most common reasons you will get 0 rows returned from your SQL query. See how JOINs and over filtering may be the problem.