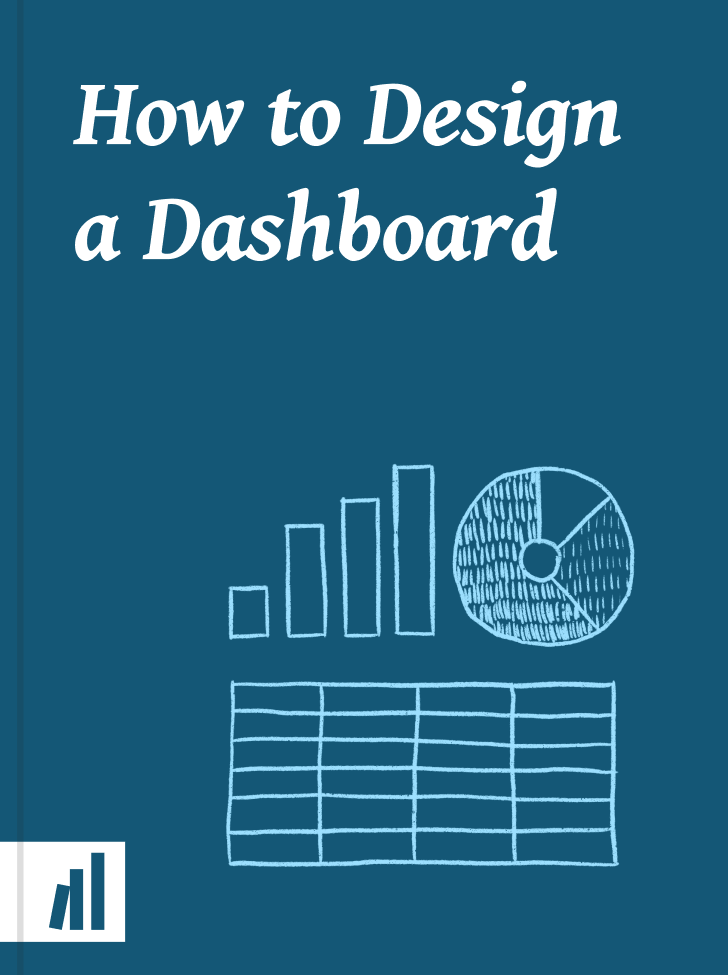 How to Design a Dashboard
Written by: Matt David
Reviewed by: Tim Miller
Dashboards enable people to make decisions based on data. This book walks you through the process of defining, prototyping, building, and deploying a dashboard. The focus of the book is to help people make dashboards that get used to make decisions.
Define

Identifying Key Roles

Learn the key stakeholders for a dashboard design process. Learn how to work with Designers, Developers, and your audience.

Determine the Metrics to Monitor

Define what metrics actually matter to business professionals. Use customer development techniques to determine the best metrics.
Build

Build the Metrics

Use SQL to query the database to get the data behind the metrics people want to see. Use our template to quickly build accurate queries. Learn more.
Conclusion

Conclusion

To create a Dashboard you need to define stakeholders and metrics, prototype designs, use SQL and a BI tool, and finally share it with the company.